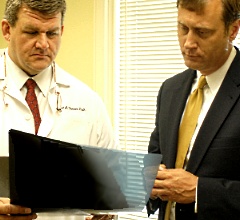 How much is my case worth?
This is one of the harder questions for a plaintiff's attorney to answer. Determining the worth of your personal injury claim will depend on the severity of your injuries, the details of the case, insurance limits and the identity of the defendant. A case's worth is based on five areas, assuming that the liability issue is straightforward. These areas include:
Past medical bills
Future medical bills
Lost wages
Loss of earning capacity
Pain and suffering
There is no blueprint for determining a case's value; it is based on evidence, such as whether there are discrepancies in the testimony, medical records, or other pieces that may detract from the integrity of the injured party's case. However, based on our experience with past cases in Alabama, we may be able to estimate the value of your case once we have gathered all medical records and statements and have an idea as to whether the client's physical and mental state has improved or worsened from the date of injury. The following factors will be considered when determining the amount of compensation owed for your injuries: the severity of your injuries; the details of your accident; your degree of fault; your employment history; your ability to work; and your life expectancy. The manner in which you obtain medical treatment, your lifestyle, and your litigation history will also be considered.
How long will my personal injury case take?
It's difficult to determine how long it will take to resolve a personal injury case. Each case is unique; therefore, no general timetable can be established for personal injury cases. A personal injury case may settle in a few months without the need for a trial, while others can take years to complete.
What is negligence?
To have a viable personal injury claim, the victim must have been injured from the negligence of another individual or entity. Negligence occurs when an individual fails to exercise a reasonable standard of care for the safety of others. If a person fails to act as a reasonable person would, he or she may be liable for any resulting damages.
What can I do to help my attorneys win my case?
That is exactly the right attitude! When we decide to pursue a personal injury case on your behalf, we will move forward as a team. You will help us to help you by providing us with all information you can about your accident and injuries, including your recovery. In fact, our lawyers and our clients communicate through J. Clay Benson's unique "Client Recovery Maximizer System©" in which we use Google Nexus tablets to communicate with clients and share information.
Who can be held liable for a catastrophic injury?
To determine liability, it's important to contact a personal injury lawyer to discuss your case. More than one person may be responsible for your injuries. Depending on your type of personal injury, the liability may rest on a hospital, doctor, motor vehicle driver, truck driver, employer or drug manufacturer.
Should I sign a release?
Before signing anything, be sure to contact a personal injury lawyer to ensure your rights are protected. If you sign a release, you may be unable to recover future damages. In some instances, the insurer may offer an early settlement, which may not fully compensate the victim, as he or she may still be unaware of the extent and future costs of their injuries.